How to get Georgian residency through the purchase of property
‎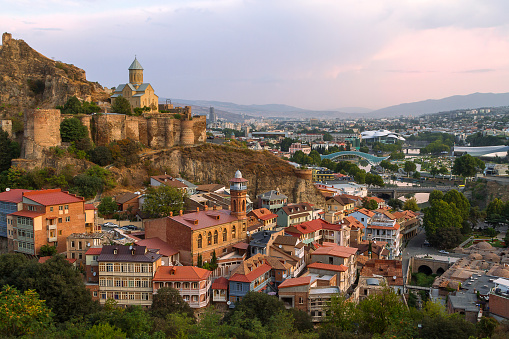 ‎ Tbilisi, Georgia
The Georgian government established a Georgian residency protocol for real estate buyers, a few years ago, under which international investors can get residency by purchasing real estate in Georgia.
Any foreigner who purchases property for at least $100,000 USD can receive a one-year residency permit. This might be a single property or a group of properties with a total value that is equal to or exceeds established lower-limit. Besides, investors can buy white/black/green framed property for less than $100,000USD, but, with renovations the full value of the property might go over the mentioned limit.
After receiving residence permit, foreigners should apply for a residence card, which is a government-issued identification card that verifies an identity, citizenship, and the place of residence in Georgia. Additionally, once the owner gets temporary residency, his/her spouse and dependents can also apply for it. All they need is a marriage certificate and family record book.
After temporary residence time will pass, foreigners can renew their application, providing that the property is still in their ownership. The process of renewing an electronic residency card at the end of each period is simple. They have to return the expired card to the court with other essential documents and wait a few more weeks until a new electronic residence card is issued.
Foreigners have the option of renewing your residency for another ten years and after ten years, you can apply for permanent residence. It's a simple process too, but they need to invest $300,000 at this time. However, it's no longer mandatory to renew temporary residence every year once a foreigner has been granted permanent residency.
Benefits of residency
Country has a territorial tax system, which means that residents will only be taxed on income earned in Georgia. The local tax authorities don't tax citizens on their capital gains in another country. Residents only have to pay taxes on their assets wherever they are – there are no additional taxes to pay in Georgia.
Low cost of living is also one of the crucial reasons why Georgia is a nice place to live. According to the Numbeo Cost of Living Index, Georgia is listed in the top 10 cheapest countries to live and work.
Besides that, Georgia ranks 7th in the Ease of Doing Business ranking by the World Bank. Citizens can establish a company in 24 hours. Low perceived levels of corruption and taxes are other reasons why Georgia is attractive for foreign investors.